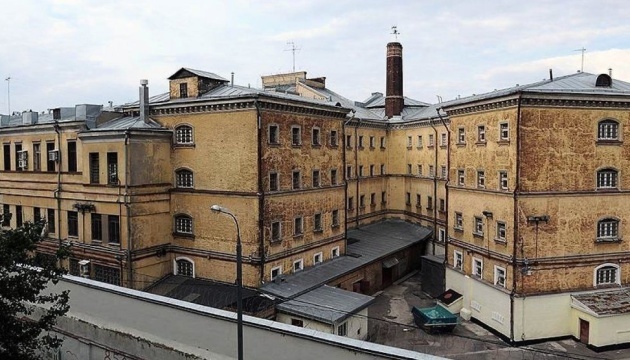 Consuls visit all Ukrainian sailors captured by Russia
Ukrainian consuls have visited all Ukrainian sailors in Moscow's Lefortovo detention center, Verkhovna Rada Human Rights Commissioner Liudmyla Denisova has stated.
"I've just received information from our consuls from the embassy in Moscow. Today, they completed a visit to all the sailors captured by the Russian aggressor, namely, Andriy Shevchenko, Volodymyr Varymez, Serhiy Chulyba, Yuriy Budzylo and Andriy Drach," Denisova wrote on Facebook.
According to the consuls, the sailors are optimistic and they hope to return home soon. They know that all necessary steps are taken for their return by both Ukraine and the international community.
Denisova added that the consuls would call all members of the families and tell them the details of the visits.
As reported, on November 25, Russian border ships committed aggressive actions against Ukrainian vessels that set sail from the port of Odesa to the port of Mariupol. Russian special forces fired on and captured three Ukrainian vessels and 24 sailors in the Kerch Strait.
On November 30, 21 Ukrainian sailors captured in the Kerch Strait were taken to Moscow's Lefortovo Prison and three others to the hospitals of the Matrosskaya Tishina prison.
ish