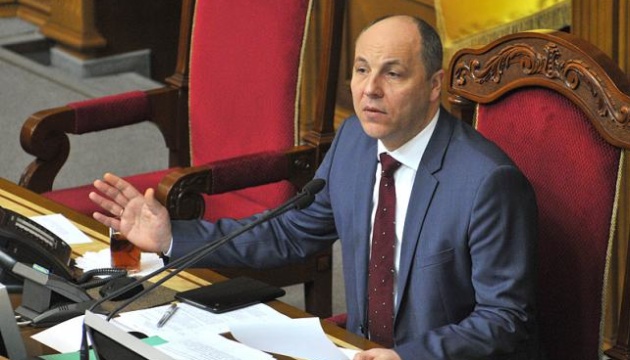 Ukraine conducting systemic reform despite Russian aggression - Parubiy
Verkhovna Rada Chairman Andriy Parubiy has thanked South Korea's leadership for supporting the sovereignty of Ukraine amid Russian aggression and said that Ukraine is conducting systemic reforms and developing the economy despite this.
He said this at a meeting with Speaker of the National Assembly of the Republic of Korea Moon Hee-sang, the press service of the Ukrainian parliament reported.
"Despite the fact that Ukraine is compelled to repel Russian military aggression, we in Ukraine are carrying out systemic reforms, and the Ukrainian economy is actually showing growth now," Parubiy said.
He thanked South Korea for supporting Ukraine and its state sovereignty in the face of Russian aggression.
Parubiy also informed Moon about ongoing Russian aggression, in particular, the capture of Ukrainian ships in the Kerch Strait.
Parubiy handed over to Moon an appeal of the Verkhovna Rada of Ukraine concerning Russian aggression in the Kerch Strait, which was adopted by parliament on November 26.
On November 25, Russian border ships opened fire on and seized three Ukrainian ships in the Kerch Strait, as well as 24 Ukrainian sailors. All captured sailors were detained after "trial" and taken to Moscow.
They are now in jail, three of them injured.
op