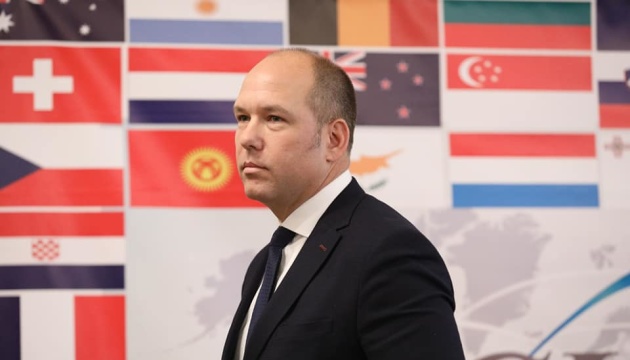 UWC president urges NATO to enhance support for Ukraine
The Ukrainian World Congress (UWC) calls upon NATO member states to enhance their military support for Ukraine.
The newly elected president of the Ukrainian World Congress (UWC), Paul Grod, stated this in his letter to NATO Heads of State and NATO Secretary General Jens Stoltenberg.
"We strongly urge NATO and the international community to take every measure to rebuke the Russian Federation while providing Ukraine with the capability to defend itself, and global peace and security," Grod wrote.
The UWC president called on NATO Heads of State and Government to provide Ukraine with additional armaments, including surface-to-ship missiles, surface-to-air missiles, patrol boats, radars and additional ISR (intelligence, surveillance and reconnaissance) assets.
In addition, the UWC urged to reinforce NATO presence in the Black Sea, including increasing patrols; organize a NATO-Ukraine exercise in Ukrainian territory; increase drone and other surveillance monitoring in the Sea of Azov; and improve intelligence sharing between Ukraine and NATO related to this region.
As reported, Paul Grod was elected as the UWC president at the end of November 2018.
ish