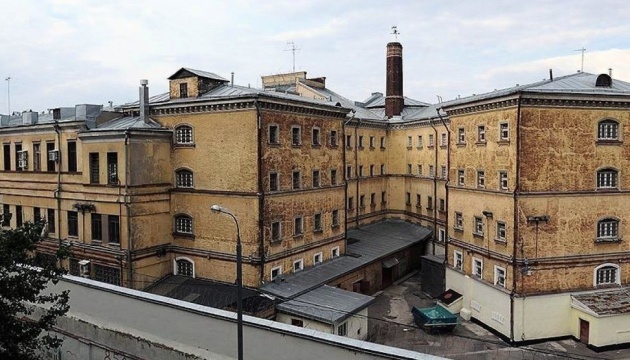 Ukrainian consul visits six sailors in Moscow detention center
On December 11, the Ukrainian consul visited another six Ukrainian sailors in Moscow's Lefortovo detention center, Deputy Director of the Consular Service Department of the Ukrainian Foreign Ministry Vasyl Kyrylych has said.
"Today, the consul visited six sailors. According to his information, their health is satisfactory. They are optimistic and they hope to return to Ukraine soon. We are solving a range of issues to ensure the protection of their rights as prisoners of war," Kyrylych noted.
The consul intends to meet with another five sailors on Wednesday, December 12, the diplomat added.
As reported, on November 25, Russian border ships committed aggressive actions against Ukrainian vessels that set sail from the port of Odesa to the port of Mariupol. Russian special forces fired on and captured three Ukrainian vessels and 24 sailors in the Kerch Strait.
On November 30, 21 Ukrainian sailors captured in the Kerch Strait were taken to Moscow's Lefortovo Prison and three others to the hospitals of the Matrosskaya Tishina prison.
ish