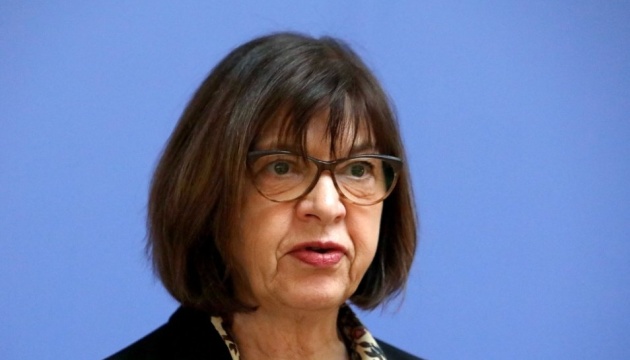 MEP Harms calls on EU states to close ports for Russian ships if Russia refuses to unblock navigation in Kerch Strait
German MEP Rebecca Harms considers that the EU should respond to the Kerch crisis by strengthening sanctions against Russia.
She stated this ahead of the debate in the European Parliament on the progress of reforms in Ukraine, scheduled for December 11-12, an Ukrinform correspondent reported.
"We urge the EU member states to introduce targeted sanctions in the event that 24 Ukrainian soldiers are not released in the event of further military escalation; the mandate of the OSCE SMM should be extended to the Sea of Azov. We also call on the EU and its member states to close our ports for Russian ships from the Sea of Azov if Russia does not ensure freedom of navigation through the Kerch Strait and in the Sea of Azov," Harms said.
She expressed hope that after the Russian military attack in the Kerch Strait, the overwhelming majority in the European Parliament would vote for the proposed response to the recent escalation.
"We urge the Ukrainian authorities to intensify their efforts, in particular, in the field of combating corruption, in order to continue the reform of decentralization and make further progress in the judicial reform," Harms noted.
ish