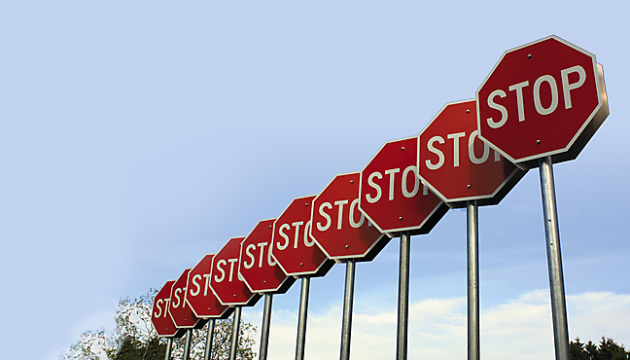 EU publishes list of organizers of "elections" in occupied Donbas
The names of nine individuals involved in holding the so-called "elections" in eastern Ukraine have been published in the Official Journal of the European Union.
The list of those subject to restrictive measures over actions undermining or threatening the territorial integrity, sovereignty and independence of Ukraine now includes "Chairperson" of the "Central Electoral Commission" of the so-called "Donetsk People's Republic" Olga Pozdnyakova and her colleague, which heads the "Central Election Commission" of the "Luhansk People's Republic," Elena Kravchenko; "elected leader" of the so-called "Luhansk People's Republic" Leonid Pasechnik, "chairpersons" of the so-called "People's Council" of the so-called "Donetsk People's Republic" Vladimir Bidevka and Denis Miroshnichenko; "Deputy Chairs" of the "Central Electoral Commissions" of "DPR" and "LPR" Aleksey Naydenko and Maksim Svidchenko respectively; and "secretaries" of the so-called CECs Vladimir Vysotskiy from "DPR" and Ekaterina Tereshchenko from "LPR."
The measures consist of a travel ban and an asset freeze, meaning that these persons cannot enter the territory of any EU member state and all of the assets in the EU belonging to these persons are frozen and EU persons and entities cannot make any funds available to them.
The decision has come into force on the day of its publication.
On December 10, EU foreign ministers approved the imposition of sanctions against nine persons responsible for organizing pseudo-elections in temporarily occupied territories of Donbas.
op