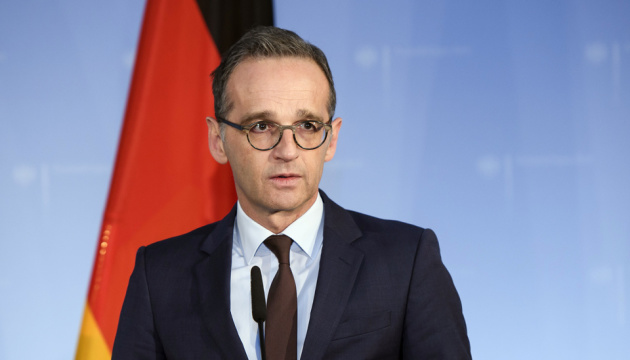 Maas proposes expanding OSCE mission to Sea of Azov
German Foreign Minister Heiko Maas has proposed expanding the monitoring mission of the Organization for Security and Cooperation in Europe (OSCE) to the Sea of Azov following the escalation of the Ukrainian-Russian crisis around the Sea of Azov and the Kerch Strait.
He stated this on the sidelines of the OSCE Ministerial Council in Milan on Thursday, according to Germany's international broadcaster Deutsche Welle.
According to Maas, this will be the subject of discussion during a meeting between representatives of Ukraine and Russia through the mediation of Germany and France, which will take place in Berlin on Tuesday, December 11.
Prior to that, Maas met with Foreign Ministers Pavlo Klimkin of Ukraine and Sergei Lavrov of Russia to discuss the proposal for negotiations. "I think that it was regarded as rational from the Ukrainian side. From the Russian side, on the contrary, it was taken very skeptically," Maas said.
The OSCE monitoring mission currently extends to the land territory of Ukraine and aims, inter alia, to monitor the implementation of the Minsk agreements. Following the capture of Ukrainian sailors in the Kerch Strait, Ukraine called on the OSCE monitoring mission to begin intensified monitoring of the waters of the Azov Sea and adjacent territories.
op