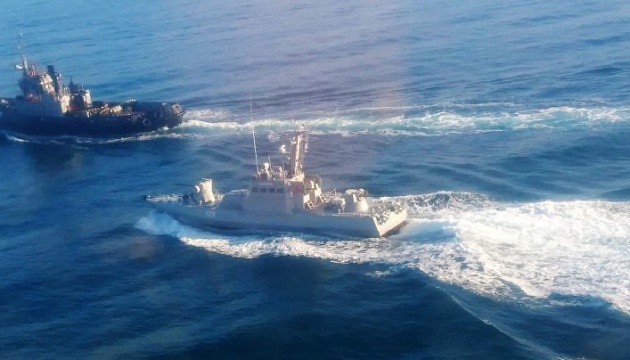 Ukraine's deputy foreign minister: Russia flagrantly violates UN Convention on the Law of the Sea
Russia flagrantly violated the UN Convention on the Law of the Sea with its recent actions in the Kerch Strait and the international waters of the Black Sea.
"Such actions [of Russia] in the Black Sea and the Sea of Azov are a flagrant violation of the UN Charter and the UN Convention on the Law of the Sea," Deputy Minister of Foreign Affairs of Ukraine Olena Zerkal said at a briefing at the UN, an Ukrinform correspondent reported from New York.
Zerkal explained that Russia, in particular, violated Article 2 of the UN Charter, which stipulates that all UN member states shall refrain in their international relations from the threat or use of force against the territorial integrity or political independence of any state. In addition, Russia's attack on Ukrainian ships is a new evidence of Russia's aggression against Ukraine, and the international law defines Russia's actions as an act of aggression.
"Russia's actions in the territorial waters of Ukraine in the Black Sea and the Kerch Strait are the usurpation of Ukraine's sovereign rights," the deputy foreign minister said.
Zerkal also informed that Ukraine had already sent an official letter to the International Tribunal, which will consider a lawsuit against Russia over the violation of the UN Convention on the Law of the Sea, with a report on significant deterioration of the situation.
On December 5, Ukraine held meetings at the UN headquarters chaired by Deputy Foreign Minister of Ukraine Olena Zerkal, during which she informed the international community about the challenges and threats that Russia created in the Black Sea and the Sea of Azov.
As reported, on November 25, Russian border ships committed the acts of aggression against three Ukrainian ships heading from the port of Odesa to the port of Mariupol. The Russian special forces fired and seized three Ukrainian ships in the Kerch Strait and 24 sailors aboard.
ol