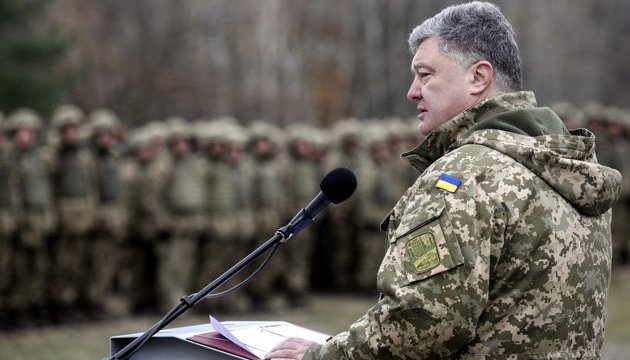 Poroshenko calls on the world to increase NATO's presence in Black and Azov Seas
President of Ukraine Petro Poroshenko has called on the West to strengthen sanctions against Russia and increase the presence of NATO in the Black Sea and the Sea of Azov.
He said this in an interview with Bloomberg, the press service of the head of state reported.
"While Western partners make strong statements, Putin acts," Poroshenko told Bloomberg, urging better cooperation among Ukraine's partners. "To act means sanctions against Russia," and "an increased presence of NATO in the Black Sea and probably in the Azov Sea," the president stressed.
"We invite NATO ships to ensure stability. Because this new kind of war is a hybrid war that includes cyber attacks on western democracies, misinformation campaigns, attacks on different countries during the elections, embargo on Ukrainian goods, termination of natural gas supply and, most importantly, the use of armed forces against sovereign and independent states, including Ukraine," Poroshenko said.
As reported, on November 25, Russian border ships committed aggressive actions against Ukrainian vessels heading from the port of Odesa to the port of Mariupol. They fired on and captured three Ukrainian vessels in the Kerch Strait, as well as 24 sailors.
On November 26, the Verkhovna Rada adopted the law approving a presidential decree on the introduction of martial law for 30 days in ten regions of Ukraine due to Russian aggression.
ish