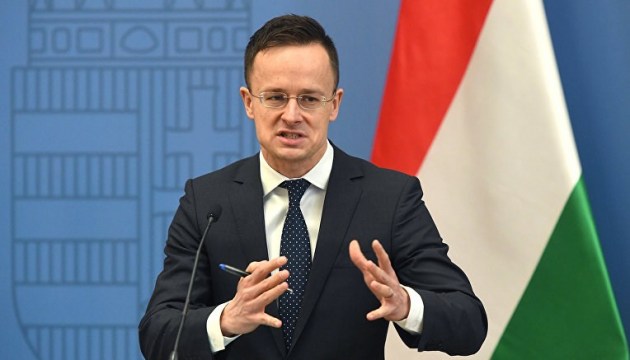 Szijjártó: Hungary to continue to block NATO-Ukraine Commission
Budapest will continue to block the meetings of the NATO-Ukraine Commission.
"Hungary voices its support for the territorial integrity of Ukraine but will continue to pursue a policy of protecting the interests of its community on the territory of this state. Hungary will lift its veto on the NATO-Ukraine Commission meetings if Kyiv takes the necessary steps to restore the rights of the Hungarian community that resides on the Ukrainian territory, which is fully in line with our bilateral agreements and the international law. The ball is in Ukraine's court now," Hungarian Foreign Minister Péter Szijjártó said following the meeting of the ministers of NATO member countries in Brussels on Wednesday, the official website of the Government of Hungary reports.
The minister also noted that "Hungary is subjected to pressure and is urged to change this stance."
"However, if we give up, we will have no other way to participate in the life of the Hungarian community in Ukraine," Szijjártó underscored.
ol