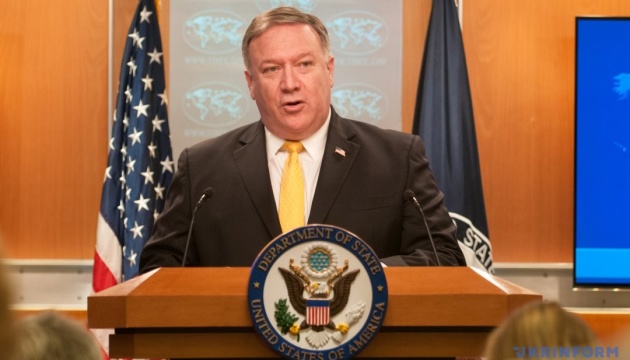 Russia violated principles of international cooperation and its own commitments - Pompeo
Russia has not taken advantage of constructive cooperation with the West, but resorted to violations of international law and internal repression, U.S. Secretary of State Mike Pompeo has said.
"Russia has not embraced Western values and principles of international cooperation. Rather, it has suppressed opposition voices and invaded the sovereign nations of Georgia and of Ukraine. Moscow has also put a military-grade nerve agent on foreign soil, right here, in Europe, in violation of the Chemical Weapons Convention to which it is a party. And as I'll detail later today, Russia has violated the Intermediate-Range Nuclear Forces Treaty for many years," he said during a keynote speech at the German Marshall Fund in Brussels on Tuesday.
He said that America would remain a leader in world processes and relies on support from partners in efforts to establish a secure international rule of law.
"We have to account for the world order today in order to chart the way forward. It is what America's national security strategy deemed principled realism," Pompeo said.
op