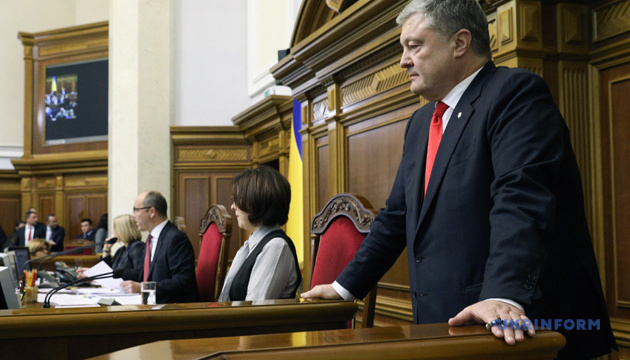 Poroshenko: Russia is totally isolated
Russia is totally isolated over its aggressive actions against Ukraine, and our international partners firmly support Ukraine's struggle for its sovereignty and territorial integrity.
"Russia is totally isolated now. It is the result of our joint international coordination. However, I emphasize that we will defend our country on our own," President of Ukraine Petro Poroshenko said at the Freedom of Speech TV program on the ICTV channel, the press service of the Head of State reports.
The President also noted that Ukraine's movement towards the membership in NATO and the EU and the assertion of the Euro-Atlantic choice of our country in the Constitution also had important meaning in protection of the country from the aggressive encroachments of Russia.
"Ukraine is an active world player. Ukraine has reliable allies, who assist in carrying out the reforms that help defend sovereignty. None of them agreed to Russia's blackmail or bribe regarding the recognition of Crimea or non-recognition of the aggression," the Head of State emphasized.
According to him, a powerful stance allows Ukraine not only to protect the state and develop the army and Ukrainian national identity, including through the support for Ukrainian language, but also to carry out crucial reforms. The main thing now is not to slow down the pace of reforms, Poroshenko noted.
ol