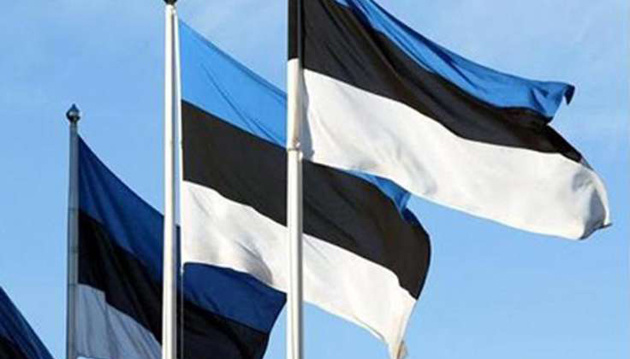 Parliament of Estonia passes statement in support of Ukraine
The parliament of Estonia passed a statement in support of the sovereignty and territorial integrity of Ukraine in connection with the Russian aggression in the Kerch Strait.
A total of 79 MPs approved the relevant document on December 3, according to the report posted on the website of the Estonian parliament.
In the statement, the Estonian parliament expresses "Estonia's support to Ukraine's inalienable right to protect its territorial integrity and sovereignty."
Also, Estonia condemns the attack on Ukrainian ships and detention of Ukrainian sailors by the Russian Federation in the Kerch Strait.
The Estonian parliament emphasizes in the statement that "Russia must immediately release the Ukrainian ships with their crews, and allow them unhindered passage to Ukrainian ports."
In addition, the Estonian MPs urged all nations to support Ukraine in defending its territorial integrity and condemn Russia's aggression against the sovereign Ukraine, and not recognize the illegal annexation of Crimea.
As reported, on November 25, Russian border ships committed the acts of aggression against three Ukrainian ships heading from the port of Odesa to the port of Mariupol. The Russian special forces fired and seized three Ukrainian ships in the Kerch Strait. There were 24 sailors aboard.
On November 26, the Verkhovna Rada of Ukraine adopted the law approving the presidential decree on the introduction of martial law in ten regions for 30 days in connection with the Russian aggression.
iy