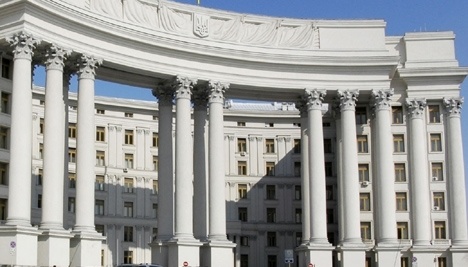 Foreign Ministry confirms detention of six Ukrainians in Georgia
The Ukrainian Foreign Ministry has confirmed the detention of six Ukrainians, Deputy Director of the Consular Service Department and Head of the Consular Office of the Ukrainian Foreign Ministry Vasyl Kyrylych has told Ukrinform.
"The Tbilisi Police Department has confirmed the detention of six Ukrainian citizens. Lawyers have been appointed for detained Ukrainians," Kyrylych said.
He said, referring to the Tbilisi Police Department, that the rights of the detainees had not been violated and that the Ukrainian consul was holding meetings with representatives of the Georgian Foreign Ministry on this issue.
The Georgian Interior Ministry reported on December 2 that it had detained six Ukrainian citizens and a Georgian who had weapons and ammunition.
op