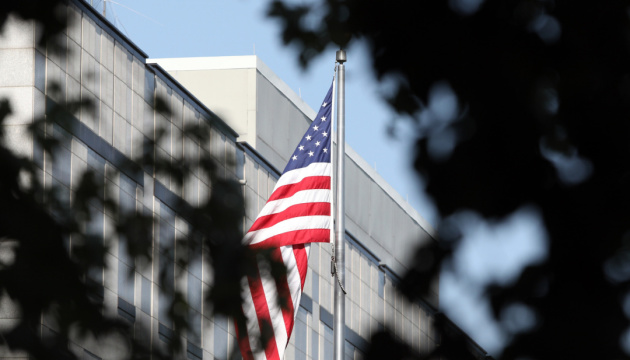 U.S. Embassy in Ukraine calls 'elections' in ORDLO charade
The U.S. Embassy in Ukraine has called fake "elections" in the temporarily occupied territories of Donbas scheduled for November 11 a charade and urged the Donbas residents not to take part in them.
"Tomorrow's sham "elections" will benefit only Russian proxies in eastern Ukraine, not the Ukrainian people. Residents of the Donbas should reject this charade and refuse to participate," the U.S. Embassy in Ukraine wrote on Twitter.
As reported, pro-Russian militants in Donbas announced the holding of so-called "elections" in the occupied territories of Donetsk and Luhansk regions scheduled for November 11.
Chief of the Security Service of Ukraine (SBU) Vasyl Hrytsak called on Ukrainians not to violate Ukrainian legislation and not to vote in the so-called elections in ORDLO.
President Petro Poroshenko at the European People's Party summit in Helsinki called for the intensification of political and sanctions pressure on Russia in connection with pseudo-elections scheduled for November 11 in the temporarily occupied territory of Donbas, as well as for the release of Ukrainian political prisoners of the Kremlin.
The Ukrainian Foreign Ministry stated that the intentions of the Russian occupation administration to hold "extraordinary elections" in the temporarily occupied territories of Donbas grossly violate Russia's obligations as a party to the Minsk agreements.
ish