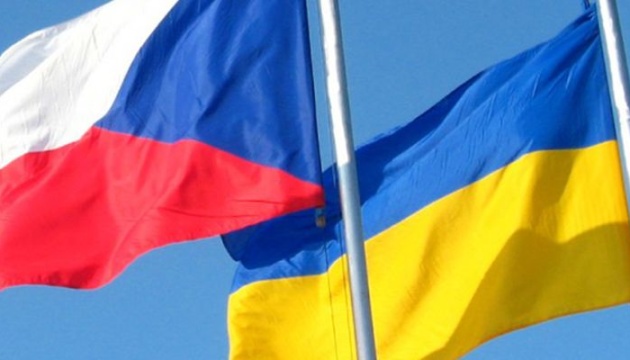 Czech Republic considers 'elections' in occupied Donbas as Russia's interference into internal affairs of Ukraine
Prague does not recognize the holding of so called "elections" in non-government-controlled areas of Donetsk and Luhansk regions of Ukraine, considering them to be a gross violation of international law.
The Foreign Ministry of the Czech Republic said this in a statement on November 9.
"The Ministry of Foreign Affairs of the Czech Republic considers the holding of so called "elections" in parts of the Ukrainian territory controlled by non-state entities to be a gross interference into domestic affairs of Ukraine and fundamental violation of Ukrainian sovereignty," the statement reads.
In accordance with international law, only the Ukrainian authorities have the right to organize any elections on the territory of Ukraine. No legitimate elections can take place on the territory that is de facto controlled by the Russian armed forces. Furthermore, holding of the "elections" prevents the implementation of the Minsk Agreements to which Russia is a party, Foreign Ministry of the Czech Republic stressed.
As an EU Member State, the Czech Republic is involved in shaping the Union policy vis-à-vis the Russian Federation. Because of the illegal annexation of Crimea and Russian destabilising actions in Eastern Ukraine, the EU has introduced sanctions against the Russian Federation. These sanctions can only be changed once the causes for their introduction cease to exist.
At the same time, the EU has agreed, in March 2016, on the five guiding principles for EU-Russia relations and the Czech Republic will continue to contribute to their implementation. The key principles include: full implementation of the Minsk agreements; closer ties of the EU with the states of the Eastern Partnership; strengthening EU resilience to hybrid threats and in the field of energy security; selective dialogue with Russia in the areas of common interest; and support to the Russian civil society.
The Czech Republic will continue to support the reform efforts of Ukraine and further steps of Ukraine towards the EU and NATO.
As reported, pro-Russian militants in Donbas announced the holding of so-called "elections" in the occupied territories of Donetsk and Luhansk regions scheduled for November 11.
ish