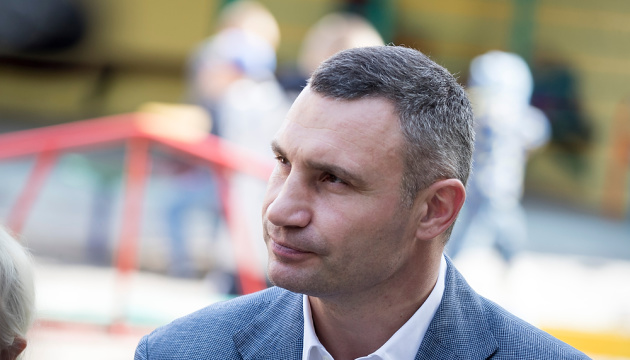 Klitschko participates in EPP Congress in Helsinki
Kyiv Mayor Vitali Klitschko has taken part in the 25th Congress of the European People's Party, which is taking place in the Finnish capital, Helsinki, the press service of the Kyiv City State Administration has said.
"It is important today to be here, together with European colleagues, and discuss common problems that the European community can solve only through consolidated efforts. The European People's Party is the largest party in the European Union and unites political forces from almost 40 countries. UDAR has been an observer in the EPP for several years now. The key challenges facing Europe were discussed here today. These are issues of security, migration policy, and threats to radicalism. European politicians are working together to find solutions. That is why it is important. I am glad to be here with representatives of European parties. The key goal for Ukraine is to become part of a large European family. The European path of development is a priority for us," Klitschko said.
The report notes that the UDAR party has had the status of observer in the European People's Party since 2013. This year's congress, according to the EPP, is of great political significance. At a time when Europe faces colossal challenges, their future success will largely depend on what the next European Parliament and the European Commission will be like. At a congress in Helsinki, the EPP should elect its candidate for the upcoming presidential election in the European Commission, which will take place in May 2019, and develop a common political stance on the new challenges Europe faces.
Klitschko also met with European politicians in Helsinki, in particular, with EPP President Joseph Daul, MEP Elmar Brok and others. Klitschko also spoke with former Georgian President Mikheil Saakashvili.
The European People's Party is a pan-European political party founded in 1976. The EPP supports Ukraine's movement to Europe and sanctions against Russia. The EPP also backed the introduction of visa-free travel between Ukraine and the EU.
op