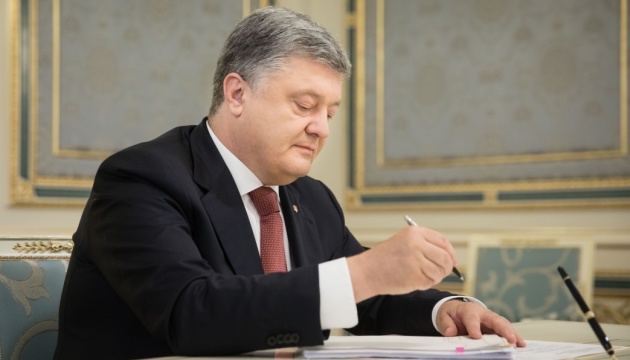 Poroshenko signs law on criminal liability for illegal border crossing
President of Ukraine Petro Poroshenko has signed the law on amending the Criminal Code of Ukraine regarding liability for illegal crossing of the state border.
According to the website of the Verkhovna Rada, on November 7, the law "was returned with the president's signature."
As reported, the Ukrainian Parliament passed the law that criminalized the illegal crossing of the state border by citizens of the aggressor state or by other persons in the interests of the aggressor.
In accordance with the adopted law, the Criminal Code of Ukraine is supplemented by an article providing that illegal border crossing by above mentioned persons outside checkpoints or without appropriate documents or documents that contain inaccurate information is punishable by up to 3 years in prison. At the same time, the same act committed repeatedly or by a group of persons is punishable by a term of 3 to 5 years in prison. If such actions are committed with the use of weapons, then the punishment is provided in the form of imprisonment for a term of 5 to 8 years.
ish