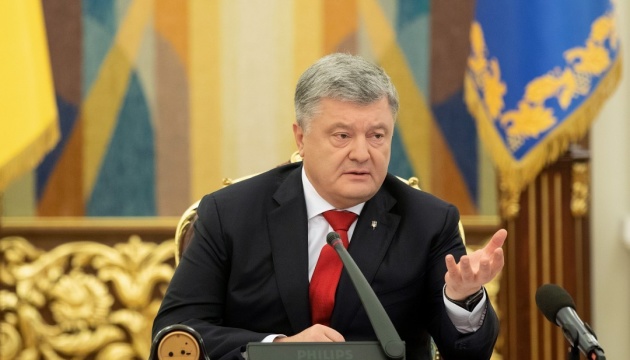 Ukraine supports UN and believes in its future – Poroshenko
President Petro Poroshenko has stated that Ukraine supports the United Nations and believes in its future.
In a post on his Facebook page, Poroshenko wrote: "73 years ago Ukraine among other countries-co-founders of the United Nations signed the UN Charter in San Francisco. Despite many challenges and setbacks, we wholeheartedly support the UN and believe in its future. Making the United Nations relevant to all people is our shared goal."
He also noted that for Ukraine, it would be through a UN-mandated multinational peacekeeping operation with a strong mandate and broad responsibilities to help bring peace to the Ukrainian territories.
iy