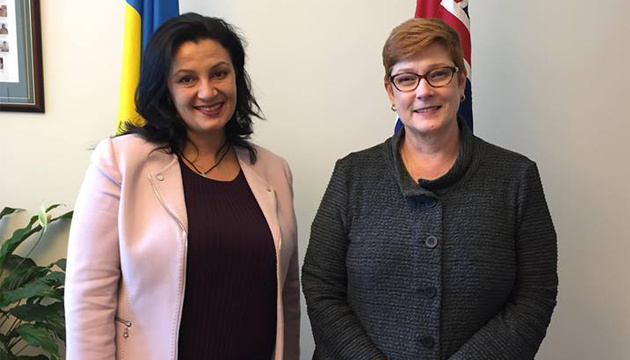 Release of political prisoners: Ukraine relying on Australia's support in UN
Ukraine's Vice Prime Minister for European and Euro-Atlantic Integration Ivanna Klympush-Tsintsadze has met with Australian Foreign Minister Marise Payne.
"We can share valuable experience with our international partners. The conflict in Ukraine is not just a war with Russia — it is a conflict of civilizations. Such values as democracy, respect for equality and the principles of international law are at stake. This threat has an impact not only on European countries but on global security as well," the Government portal quotes the Vice Prime Minister as saying.
In turn, Payne noted the extreme importance of strengthening international political and legal measures, in particular, the extension of sanctions against Russia given the high-profile cases of Russian aggression against the civilized world.
During the meeting, Klympush-Tsintsadze mentioned that Ukraine relied on the support of Australia as a UN Human Rights Council member "for the release of Ukrainian political prisoners from custody and protection of the rights of indigenous peoples."
ol