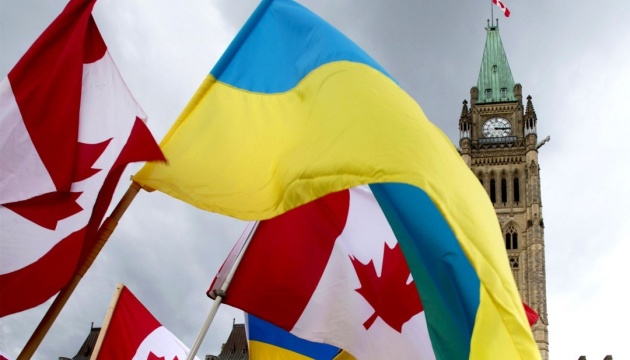 Canada and Ukraine formed mutually beneficial partnership - Kubiv
Ukraine and Canada have managed to form a mutually beneficial partnership that goes beyond the borders of the two states, according to First Vice Prime Minister of Ukraine Stepan Kubiv.
"Ukraine and Canada have a mutually beneficial partnership, first of all, in terms of forming the security level not only bilateral but global as well," Kubiv told an Ukrinform correspondent.
He added that Ukraine sees in Canada "a strategic partnership in social, economic, energy and human potential." "In the triangle of free trade agreements among Canada, the EU and Ukraine, we see the opportunity of an innovation and investment plan for expanding and modernizing the production in Ukraine in the energy, engineering, IT environment, food processing, scientific sectors, in the issues of space, aviation, satellites, strengthening of joint schools, etc.," Kubiv said.
According to him, at present among the current issues of cooperation between the two states are small and medium business, technology and innovation, and joint ventures."
As Ukrinform reported, Stepan Kubiv is on a working visit to Canada.
iy