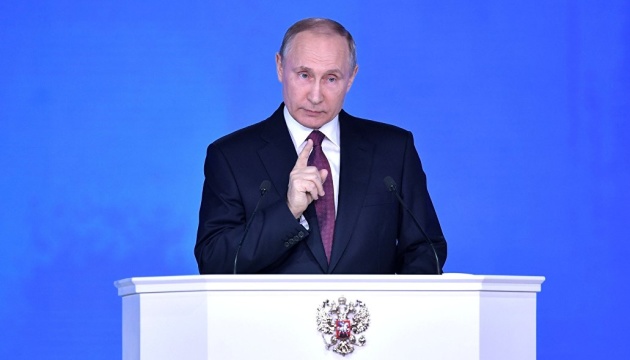 Putin signs decree on economic sanctions against Ukraine
Russian President Vladimir Putin has signed a decree on special economic measures "in connection with Ukraine's unfriendly actions."
The document has been published on the official website of the Kremlin.
In the decree, the Russian president gives a number of instructions to the government "in connection with Ukraine's unfriendly actions related to the imposition of restrictive measures on citizens and legal entities of the Russian Federation."
In particular, the government was instructed to draw up lists of individuals and legal entities to which special economic measures are to be applied and determine special economic measures to be applied to them, as well as to ensure, within its jurisdiction, the application of other measures essential for the implementation of the decree.
Thus, concrete measures of sanctions are not yet known. The decree comes into force on the day it is signed (October 22) and can be canceled if Ukraine lifts restrictive measures imposed on Russian citizens and legal entities.
On May 2, 2018, Ukraine's National Security and Defense Council adopted a decision on the application and cancelation of personal special economic and other restrictive measures (sanctions). New sanctions lists include 1,748 individuals and 756 legal entities involved in Russian aggression in Ukraine.
op