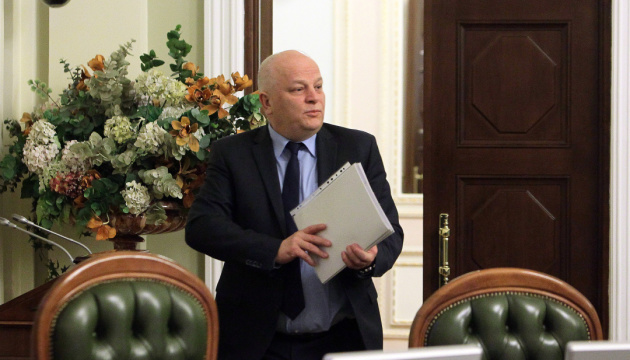 Ukraine wants to expand military-technical cooperation with Canada - Kubiv
Ukraine is looking for ways to use Canadian technology in its own military-industrial sector, First Deputy Prime Minister Stepan Kubiv has told an Ukrinform correspondent during his visit to Canada.
"The issue of weapons was discussed, although this is not my area of responsibility. We talked about the use of high technologies in aircraft engineering, in space and satellite industries for the system to control and ensure peace processes, including on small arms, unmanned aerial vehicles, NATO standards, the educational process, armament, and joint exercises at firing grounds," Kubiv said.
He said that Russia's provocative actions "create instability not only in Ukraine." "We talked about stability in Europe because Ukraine serves as a peacekeeping force for the balance of peace in Europe," Kubiv said.
Kubiv is currently on a multi-day visit to Canada, where he will visit Ottawa and Toronto. In the Canadian capital, he has already met with Minister of International Development Marie-Claude Bibeau and Minister of International Trade Diversification Jim Carr, as well as members of the Canada-Ukraine Parliamentary Friendship Group.
In addition, he participated in a meeting of the joint commission on the implementation of the free trade agreement between Canada and Ukraine, which should analyze the achievements of this agreement one year after it came into force.
op