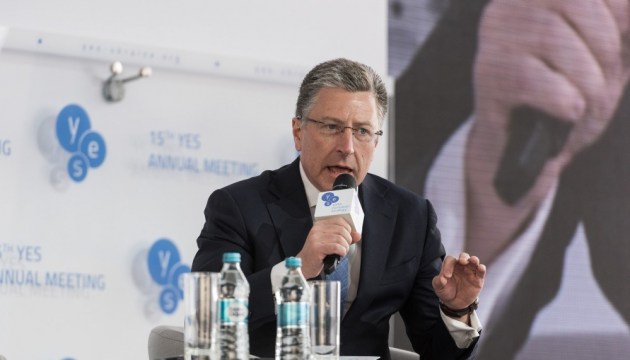 Any elections in Russian-occupied Donbas are illegal - Volker
The United States does not recognize any expression of will in the occupied territories of the eastern regions of Ukraine and urges Russia not to recognize any elections there as long as illegal armed groups operate in the region.
He said this in an interview with Russia's Current Time TV channel, which was published on Thursday.
We consider these elections to be completely illegal. It's impossible to hold legal elections in the territories occupied by armed groups, Volker said, while commenting on the discussion by "DPR" separatists leader Denis Pushilin in Moscow of preparations for the election of the chairman and people's council of the "DPR."
According to Volker, various illegal armed formations and political entities created by Russia are operating in Donbas. These are illegal entities, and there is no place for them in the Minsk agreements, and they also should not exist, in accordance with the Constitution of Ukraine, he said.
Volker also urged Russia not to recognize elections in the occupied territories as legitimate.
op