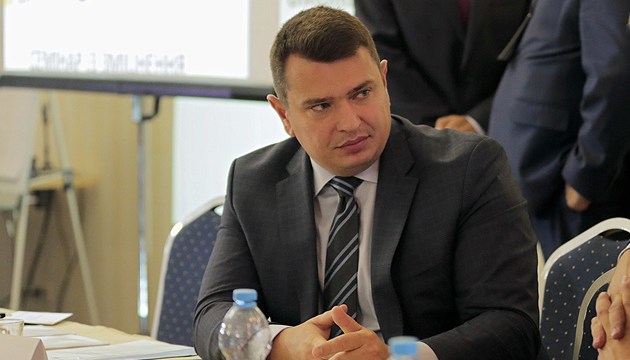 Sytnyk: NABU detectives have already investigated 155 cases
The creation of the High Anti-Corruption Court is an exam for Ukrainian society, which will show the level of readiness for irrevocable and uncompromising fight against corruption.
Artem Sytnyk, Director of the National Anti-Corruption Bureau of Ukraine (NABU), expressed the corresponding opinion during a meeting with representatives of the European Business Association (EBA), an Ukrinform correspondent reports.
"As of the beginning of October, 155 cases, investigated by the NABU detectives under the procedural guidance of the prosecutors of the Specialized Anti-Corruption Prosecutor's Office, were submitted to court. The society is waiting eagerly for the verdict in some of these cases. The High Anti-Corruption Court, which is currently at the stage of formation, will become the organization to give the result expected by the society in form of fair sentences," Sytnik said.
According to him, the verdicts in high-profile corruption cases will mean that Ukraine has passed the point of no return and sees a real opposition to corruption. Sytnyk also noted it would be difficult to introduce qualitative changes without constant monitoring, international assessment, attention from entrepreneurs and civil society.
As reported, the Verkhovna Rada of Ukraine passed the Law of Ukraine "On High Anti-Corruption Court" on June 18, 2018.
ol