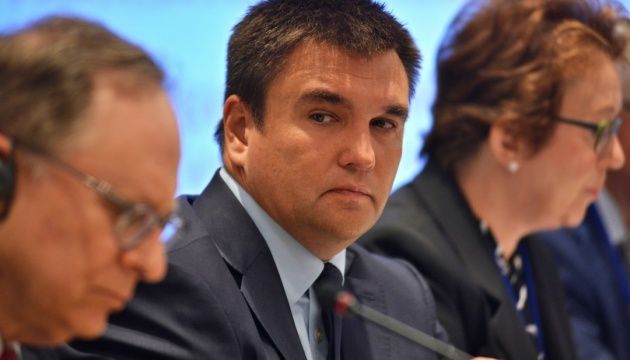 Klimkin skeptical about idea of creating ministry for labor migrants
Ukrainian Foreign Minister Pavlo Klimkin has said he is skeptical about the initiative of creating an agency for labor migrants.
"What can a new body on migrant workers, which has been discussed so much now, really change? It can complicate interaction with the authorities and ministries of other countries and bureaucratize the natural process. Do we want it? I do not mind creating a separate institution, but let's first determine what we expect from it and whom it needs, what resources it has to coordinate. Most importantly, what can and should the state do, and what could be better done with the efforts of civil society and the business sector?" Klimkin wrote.
According to him, it is necessary to decide what exactly the state can and should create, what exactly should be supported - insurance, schools, preservation of national identity.
At the same time, Klimkin stressed that the work of the agency for labor migrants, if created, should not be reduced to simple consular services and legal protection of the rights of Ukrainian citizens what the Ukrainian Foreign Ministry has always done.
"This is, so to say, a 'compulsory program.' Our labor migrants, our foreign Ukrainians, our diaspora are an active creative force. This is our national resource, this is what we have no right to neglect," Klimkin said, urging a discussion of this issue.
Earlier, politicians and Ukrainian labor migrants have repeatedly called on the Ukrainian government to create a separate unit or department in the system of executive government for the implementation of the state policy on labor migration.
op