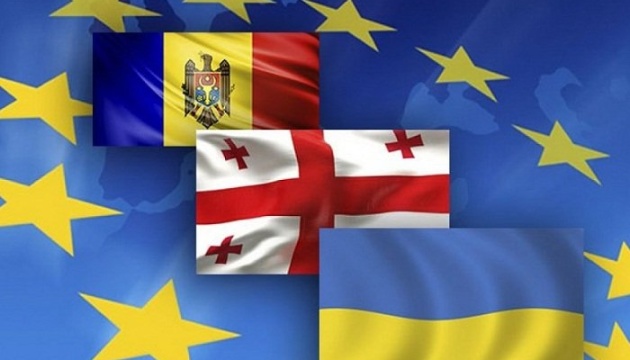 Ukraine, Georgia, Moldova united by common challenges – speaker
A common history and common challenges unite Ukraine, Georgia and Moldova, as all these countries have experienced occupation by the Russian Federation.
Speaker of the Verkhovna Rada of Ukraine Andriy Parubiy said this at the first meeting of the Georgia-Moldova-Ukraine Inter-Parliamentary Assembly, the press service of the Ukrainian parliament reported.
"A common history and common challenges unite us. Our countries know the horror of the occupation - there are Russia's occupation troops in Moldova, Georgia, Crimea, Donetsk and Luhansk regions, and we have to respond to these challenges together," Parubiy said.
He noted that all shared the desire to defend independence of their countries. After all, the threat coming from the Russian Federation is often not only military. "Aggression is in all sectors, including energy, information, spiritual, through cyber attacks. We feel it every day. Therefore, the development of a common strategy is one of our tasks. Solving the issue, we should take responsibility for each other," Parubiy said.
Noting the experience of Georgia, a country with occupied territories, which quickly raises the economy and is an example for Ukraine, Speaker Parubiy expressed confidence that the foundation that is now being laid will have a great future.
"The pledge is a great friendship between our countries. Victory will be ours because the truth and God are with us," the chairman of the Verkhovna Rada of Ukraine said.
ish