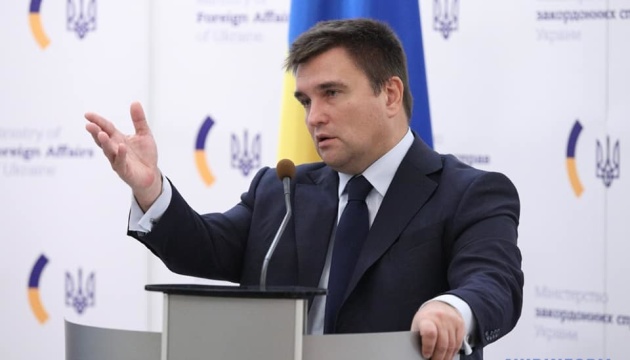 Klimkin thanks Lajcak for plans to open Slovakia's consulate in Kharkiv
Ukrainian Foreign Minister Pavlo Klimkin has met in Kharkiv with Slovak Minister of Foreign and European Affairs Miroslav Lajcak and thanked the guest for announcing his plans to open Slovakia's honorary consulate in Kharkiv, according to Kharkiv Regional State Administration (KRSA).
"I always love to come to Kharkiv. There's a special atmosphere here, you make yourself at home. Kharkiv, Slobozhanshchyna, is a place of very cool, open-hearted people who know how to do business. It's fantastic that Slovakia will have an honorary consulate here, and that there are now many connections - not only business and academic but also human connections," Klimkin said.
He also expressed hope that a flow of Slovak tourists, businessmen and students would increase in Kharkiv after this visit and noted that investment projects would also be discussed during the working visit.
The meeting between the two ministers was attended by KRSA First Deputy Head Mark Bekker and KRSA Deputy Head Anatoliy Babichev.
op