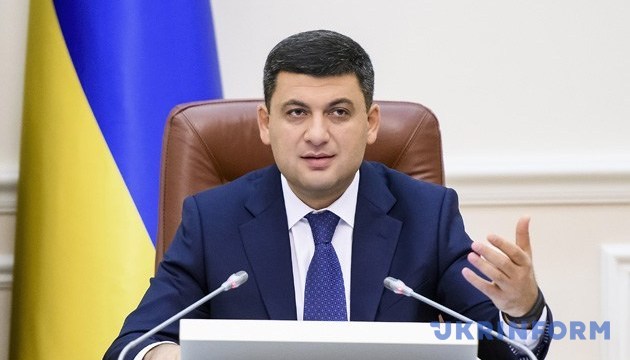 Groysman arrives in Moldova for summit of GUAM member states' heads
Prime Minister of Ukraine Volodymyr Groysman has arrived on a one-day visit to Moldova, where he will take part in the summit of the heads of government of the GUAM (Organization for Democracy and Economic Development) member states (Georgia, Ukraine, Azerbaijan and Moldova) on October 5, 2018.
"The issues on enhancing cooperation among GUAM member states will be discussed. A protocol on collaboration in the customs sector and a joint declaration of the meeting will be signed at the end of the summit," the press service of the Government of Moldova reports.
On the sidelines of the summit, Prime Minister Volodymyr Groysman will have bilateral meetings with his counterparts from Moldova and Georgia, Prime Minister Pavel Filip and Prime Minister Mamuka Bakhtadze.
iy