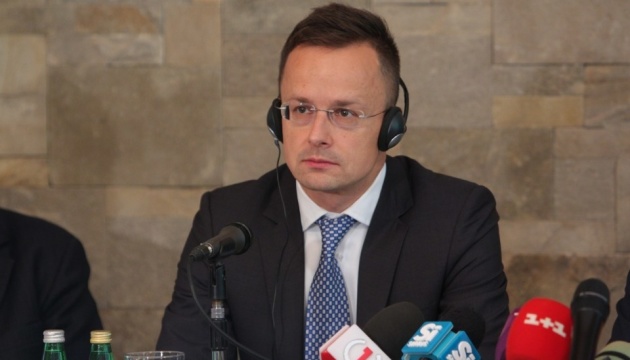 Budapest expels Ukrainian consul
Hungary expels Ukrainian consul in response to the note announced by Ukraine that Hungarian consul in Berehove town must leave the country within 72 hours.
"Ukraine has no legal grounds for expelling Hungarian consul in Berehove, and, accordingly, Hungary will take reciprocal measures," Hungarian Minister of Foreign Affairs and Trade Péter Szijjártó said after the meeting with Russian Foreign Minister Sergei Lavrov in Moscow, the press service of the Hungarian Foreign Ministry reports.
The Foreign Ministry of Hungary indicates that this statement was made in response to the statement of Ukrainian Foreign Minister Pavlo Klimkin saying the consul in Berehove must leave the country.
"Hungarian consul in Berehove has committed nothing in violation of the rules; the consul's activities did not contradict the Hungarian, Ukrainian or international law," Szijjártó said.
Hungarian Foreign Minister blamed Kyiv for "ruining the relations between Ukraine and Hungary."
On September 19, Ukrinform published a video showing Ukrainian citizens receiving Hungarian passports at Hungary's consulate in Berehove and taking their oaths of Hungarian citizenship.
Foreign Minister of Ukraine Pavlo Klimkin said that the Hungarian Consul, who handed over Hungarian passports to Ukrainians, will not stay in Ukraine. In response, Budapest threatened to take further steps to slow down Ukraine's integration into the EU.
Today, on October 4, the Foreign Ministry of Ukraine declared the consul of Hungary in the town of Berehove in Zakarpattia region persona non grata.
ol