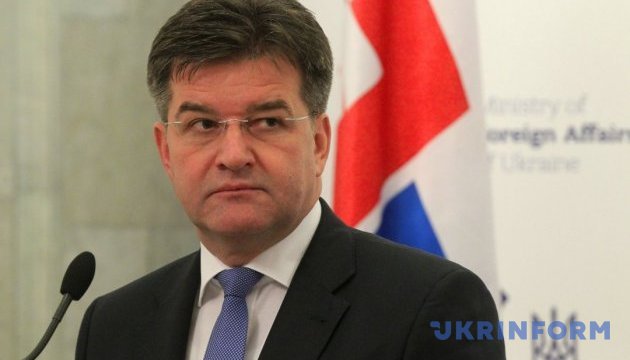 Slovak foreign minister to visit Ukraine
Slovakia's Foreign Minister Miroslav Lajcak will make an official visit to Ukraine on October 4-5, the press service of the Ukrainian Foreign Ministry has reported.
"The Slovak foreign minister will pay the visit to intensify political contacts and discuss important issues put on the agenda of Ukrainian-Slovak cooperation at bilateral and multilateral levels," the statement said.
According to the ministry, significant attention during the talks will be paid to the intensification of bilateral relations, cooperation within international organizations, in particular the OSCE, taking into account Slovakia's upcoming presidency of the organization in 2019, as well as the ways of consolidating efforts for the strengthening of peace and security.
The Ukrainian and Slovak foreign ministers are expected to hold talks and participate in a joint press conference on October 4.
op