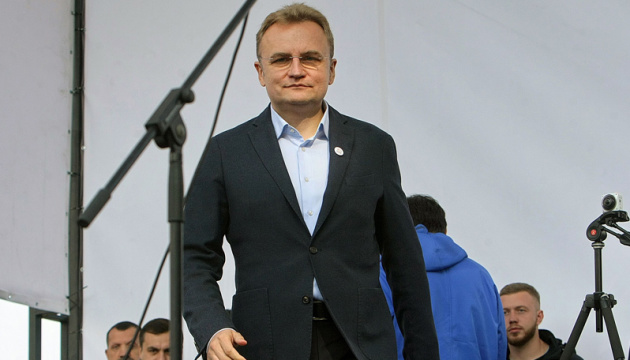 Lviv mayor to run for Ukraine's president
Lviv Mayor Andriy Sadovy has said that he will take part in Ukraine's presidential election next year.
He stated this at a meeting with the organizers of the #Molodvizh youth forum in the Communa co-working space in Lviv on Wednesday, according to the website of the Samopomich Union.
"My goal is very simple and complicated at the same time - to restore your faith in Ukraine. Today the whole world is ahead of you, but you can build your own country only here. I suggest that we fight for it together!" Sadovy said.
According to him, the key elements of the election campaign will be "mobilizing young people, breaking corrupt schemes in politics and technological modernization of the country."
As reported, Batkivshchyna Party leader Yulia Tymoshenko, Hlukhiv Mayor Michel Terestchenko, politician Roman Bezsmertny and Civil Position Party leader Anatoliy Hrytsenko earlier announced their plans to participate in the presidential election.
The next presidential election in Ukraine is due to take place on March 31, 2019.
op