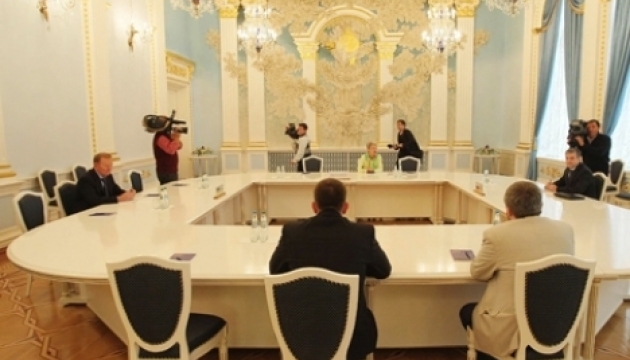 Trilateral Contact Group starts meeting in Minsk – Olifer
A meeting of the Trilateral Contact Group (TCG) on the peaceful settlement of the situation in eastern Ukraine has begun in Minsk, Belarus.
Darka Olifer, the spokesperson for Ukraine's representative in the group, former Ukrainian president Leonid Kuchma, wrote this on her Facebook page.
"A meeting of the Trilateral Contact Group has started in Minsk," she wrote.
The TCG's previous meeting took place in Minsk on September 19.
Olifer informed following the meeting of the TCG that the so-called "early elections" in ORDLO [the occupied territories of Donbas] announced by the militants violated the obligations of the Russian Federation and jeopardized the Minsk process.
ish