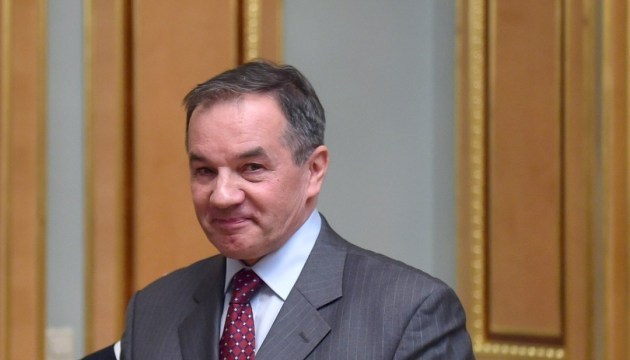 Terestchenko to run in Ukraine's presidential election
Michel Terestchenko, the mayor of the town of Hlukhiv in Ukraine's Sumy region, has announced his intention to participate in the country's presidential election next year.
He said this at a press conference on Monday, according to an Ukrinform correspondent.
"I have to run for president of Ukraine," Terestchenko said.
At the same time, he acknowledged that he had made the decision recently, so he still has no clear program that could be presented to voters. He promised to present a clear vision of his course at the next press conference.
Terestchenko noted that he intended to involve civil society organizations, non-indifferent citizens and strong managers and form a team out of them. "One hundred years ago, my ancestors were forced to leave their beloved homeland, but my family and I are in no case going to leave our country. We want to live in a prosperous Ukraine and be proud of it. I came back here, renounced a French passport and got Ukrainian citizenship not for the purpose of some scammers taking possession of Ukraine," he said.
He also explained why he decided to resign as Hlukhiv mayor. "I see the situation in the town of Konotop and with mayor Artem Semenikhin. There is chaos there, there is no budget there, trams did not work, schools did not work there, no repair work was done. I do not want such a chaos in the town of Hlukhiv, such a chaos around me. I do not want to sit, get a salary, and do nothing," Terestchenko said.
Terestchenko is a French entrepreneur, a descendant of Ukrainian industrialists and philanthropists. In 2003, he moved from France to Ukraine, and in 2015 he became the mayor of Hlukhiv, where his ancestors lived. Since his election, he has repeatedly complained that city council deputies, former members of the Party of Regions, impeded his work and disrupted important votes.
op