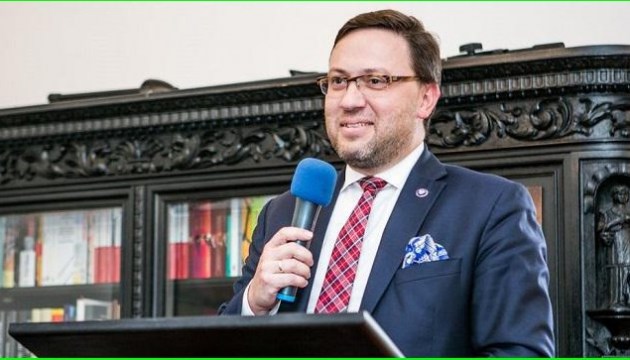 Polish Deputy Foreign Minister: Ukraine, Poland maintain good military cooperation
Warsaw and Kyiv maintain good military cooperation amid Russian aggression in Ukraine and also have prospects for economic cooperation.
"We have very good cooperation in the most important field – the military sphere - in the context of the conflict in Donbas and the occupation of Crimea," Deputy Foreign Minister of Poland Bartosz Cichocki said in an interview with PAP.
He noted that Poland, along with the United States, Canada and the United Kingdom, was "the backbone of Western support for the Ukrainian Armed Forces which protect Europe from Russia's aggression."
As the examples of Polish-Ukrainian military cooperation he mentioned joint development of the ZRN-01 Missile System "STOKROTKA DAISY", the work of Polish military instructors at the Yavoriv training center, the supply of weapons and ammunition.
According to the Deputy Foreign Minister of Poland, Warsaw constantly supports Ukraine on the path of integration with the West. In particular, Poland as a UN Security Council non-permanent member defends the interests of Ukraine, for example, in the context of UN peacekeeping mission deployment in Donbas. In addition, Poland now has the largest representation in the OSCE SMM in Donbas, and previously supported the abolition of visa requirements for Ukrainians to travel to the EU and lifting restrictions on trade between Ukraine and the European Union.
"At the NATO meeting, Poland achieved the creation of the NATO-Ukraine Platform on Countering Hybrid Warfare," Cichocki said.
As the Deputy Foreign Minister of Poland noted, Ukraine is a very important trading partner for Poland.
"Amid globalization and growing importance of China in world trade, Poland and Ukraine could provide Western markets with raw materials and guarantee the way of export of goods," the Polish diplomat highlighted.
ol