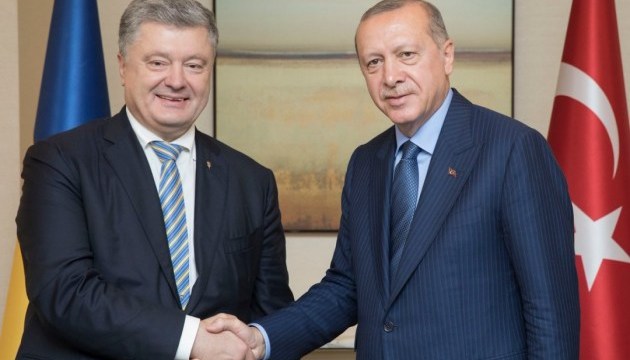 Poroshenko, Erdogan discuss free trade, prisoners, occupation of Crimea
Ukrainian President Petro Poroshenko has met with his Turkish counterpart Recep Tayyip Erdogan as part of participation in the work of the UN General Assembly, the press service of the Ukrainian president has said.
The heads of state reaffirmed their mutual interest in the further development of strategic partnership between Ukraine and Turkey, including by strengthening the political dialogue at the highest level. In this regard, a number of practical arrangements were reached in the context of holding a regular meeting of the Ukrainian-Turkish High-Level Strategic Council, as well as a trilateral meeting in the Ukraine-Turkey-Azerbaijan format.
The sides also discussed a wide range of bilateral issues, including the status and prospects of cooperation between the two countries in trade, economic, investment, medical sectors, as well as cooperation within the UN.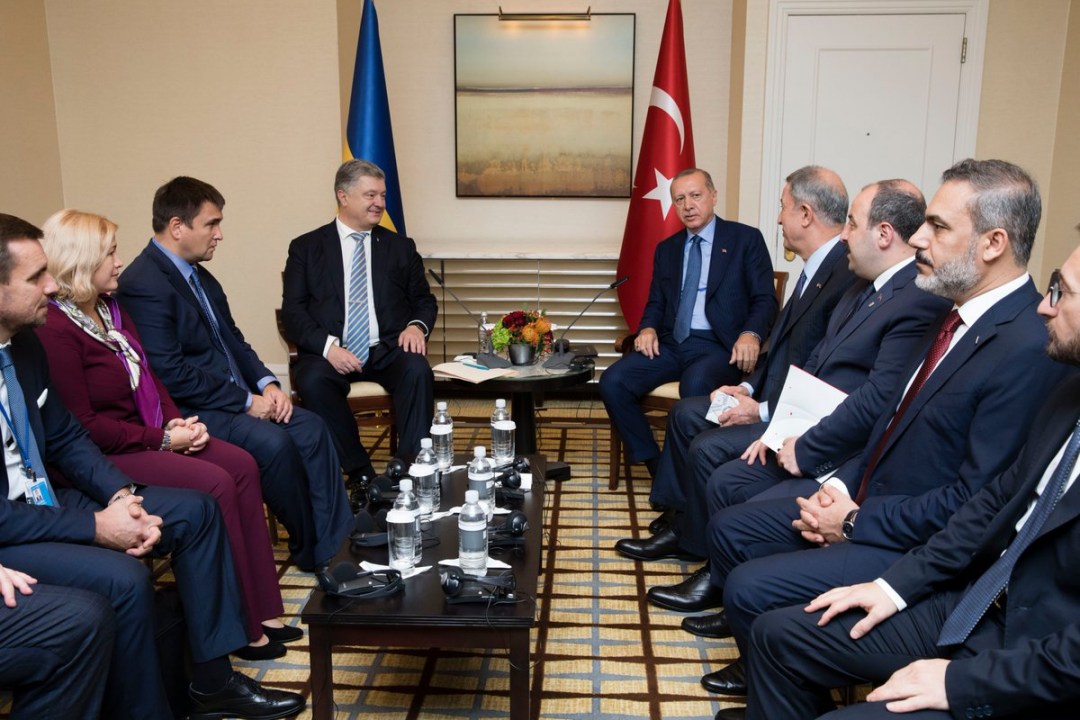 Particular emphasis was placed on the importance of completing preparations for the signing of the free trade agreement between Ukraine and Turkey.
Ukraine received a clear signal from the Turkish side regarding its unchanged position in support of the territorial integrity of Ukraine and the non-recognition of Russian occupation of the Autonomous Republic of Crimea, as well as the willingness to further defend the rights of the Crimean Tatar people.
The head of state also urged his Turkish colleague to help release Ukrainian citizens - political prisoners of the Kremlin.
op