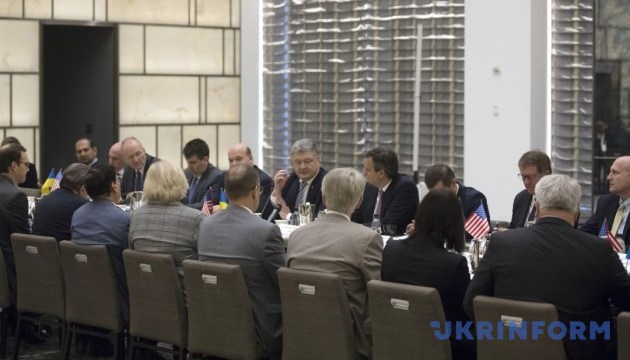 Poroshenko meets with U.S. business representatives in New York
Ukrainian President Petro Poroshenko has met with U.S. business representatives in New York, the press service of the head of state has reported.
"During his working visit to the United States, President Petro Poroshenko met with representatives of American business circles already represented in Ukraine or interested in developing business in our country," the statement said.
The meeting was attended by representatives of well-known American and global companies. In particular, the leaders of such companies as Holtec, AT&T, IBM Corporation, Boeing International, XCoal Energy & Resources, Motorola Solutions, GE Transportation, AM General, Bunge Ltd, Cargill, Inc., Coca-Cola, PepsiCo, Citibank, Greenbrier, as well as representatives of the U.S.-Ukraine Business Council, had a conversation with the president.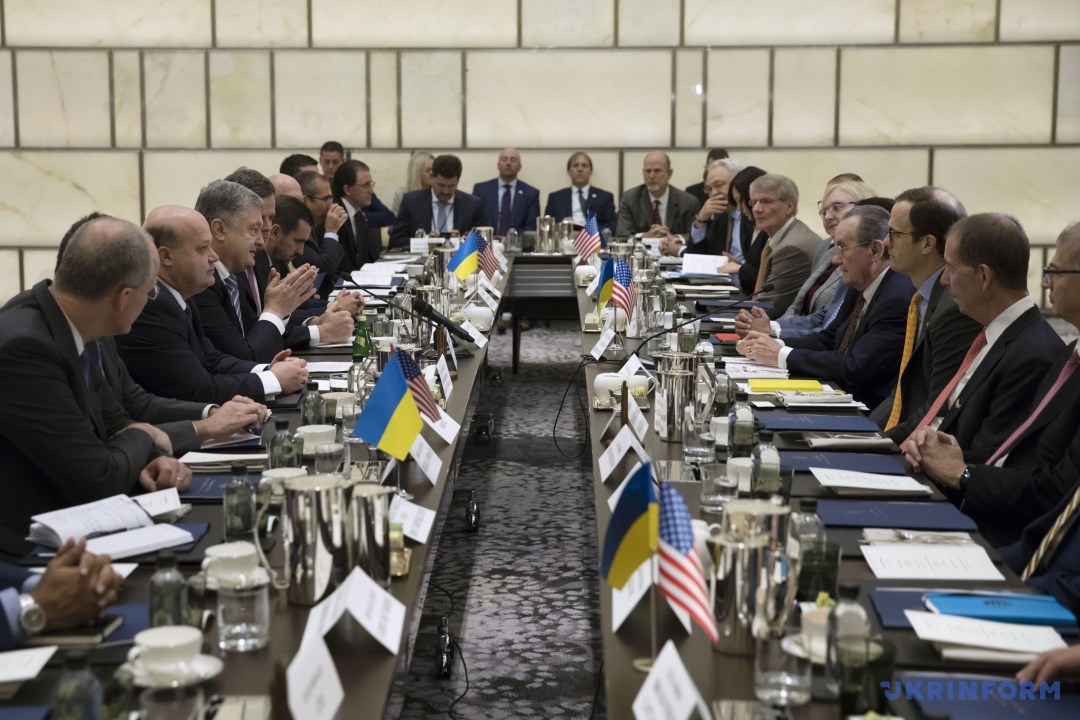 The press service said that business climate, deregulation, tax policy and the achievements of the last year in the area of legislative reforms were discussed during the conversation that lasted more than two hours. Some business projects to be implemented in Ukraine in the near future were also presented.
During the meeting, the head of state presented in detail the macroeconomic situation and strategy of Ukraine's economic development on the path to European and Euro-Atlantic integration and spoke about the changes that have taken place in the country since his last meeting with American businessmen in 2017.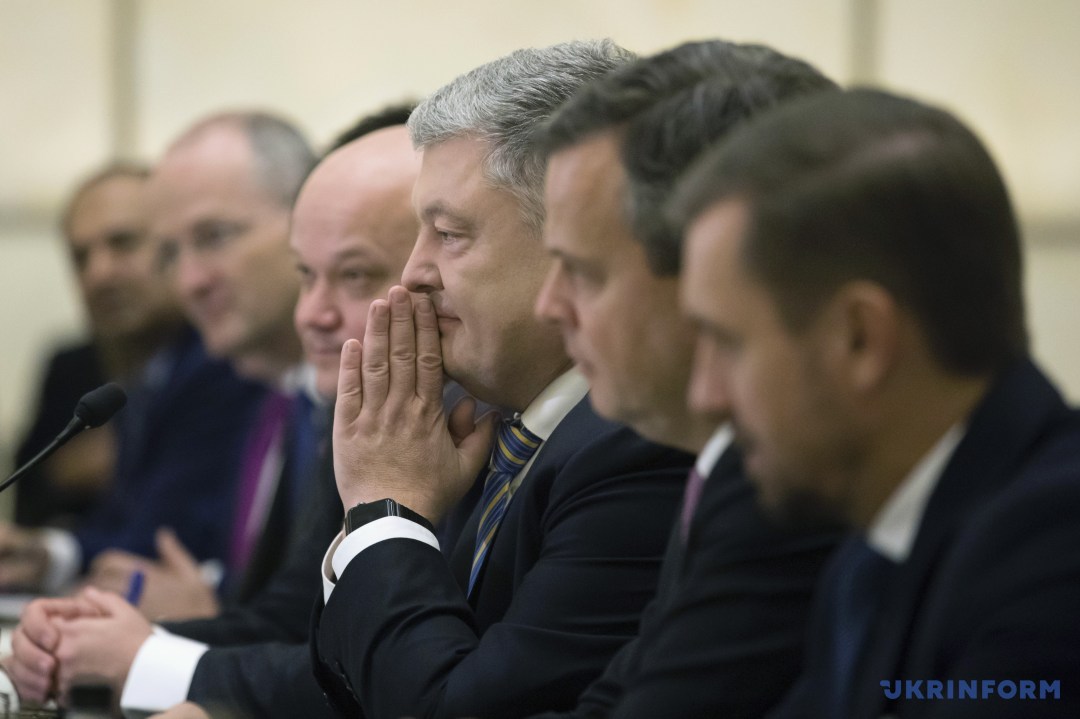 "Today, one can already see the results of the reforms in Ukraine, which the business itself mentions - the investment climate has been considerably improved, the number of foreign direct investments is increasing, the overall macroeconomic situation in our country has clear signs of stability," Poroshenko said.
U.S. business representatives, in turn, commended Poroshenko's leadership in implementing reforms on the path to a successful country and thanked him for "significant positive changes that the Ukrainian authorities have achieved in relation to business, in particular regarding the implementation of effective anticorruption policies, creation of a favorable investment climate and successful progress in deregulation."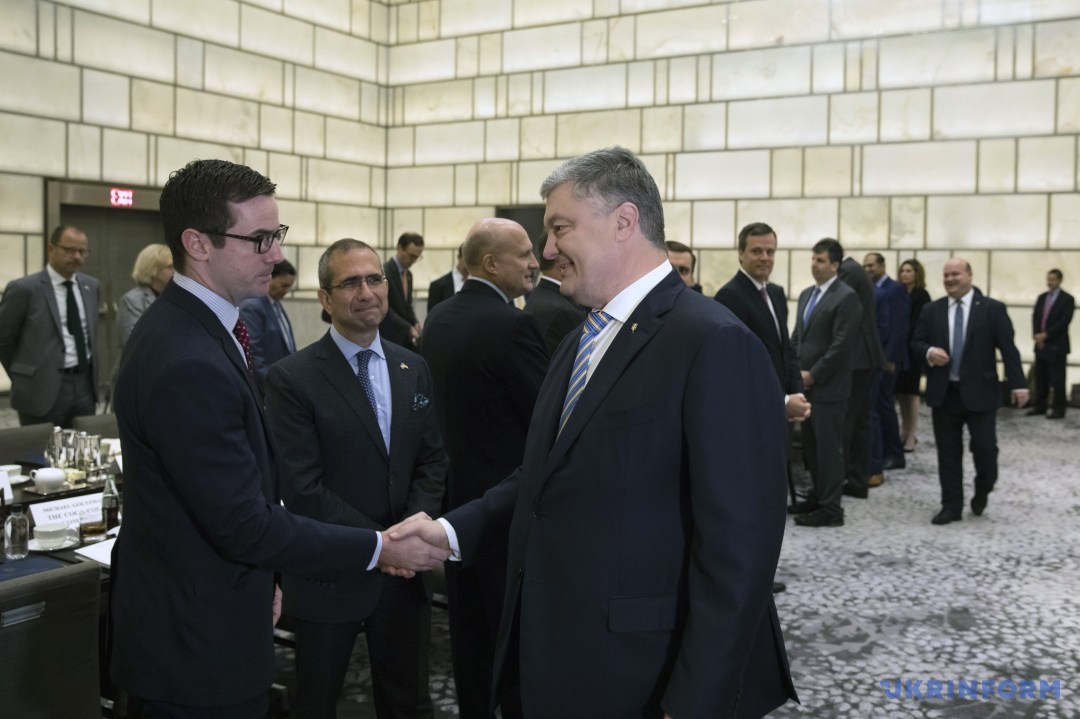 American companies also expressed their willingness to increase investment in Ukraine as a result of tangible reforms in recent years.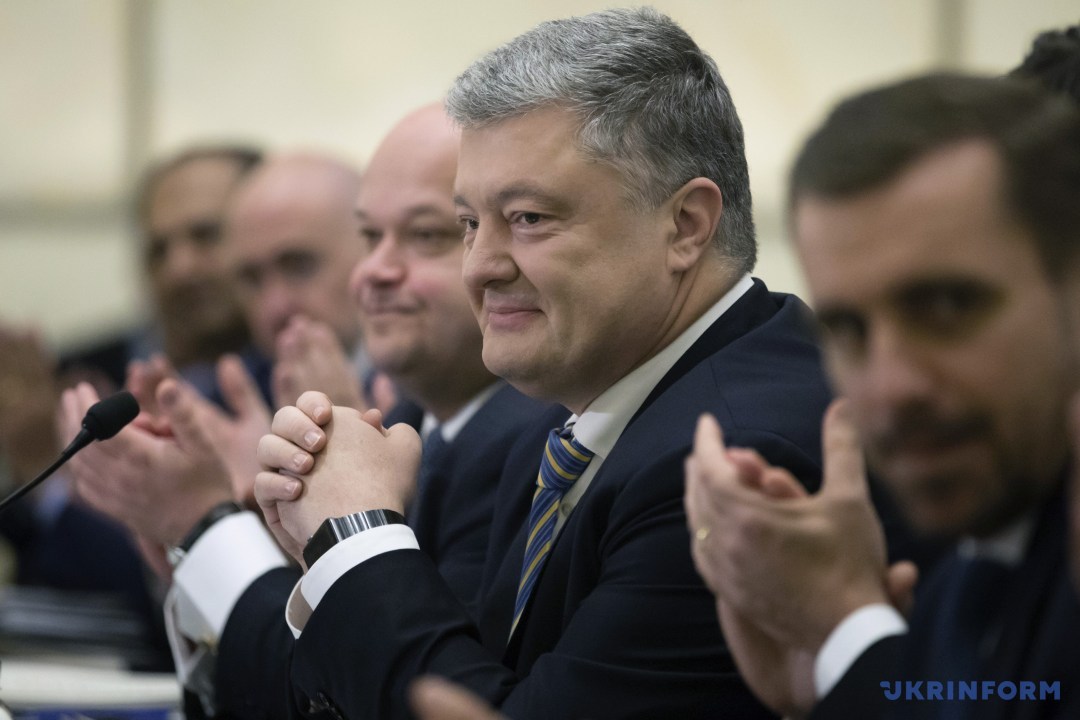 Particular attention was paid to the issues of privatization and further attraction of foreign investments into the Ukrainian economy. In particular, representatives of one of the agrarian companies noted that Ukraine is today the most interesting and most competitive market in Europe.