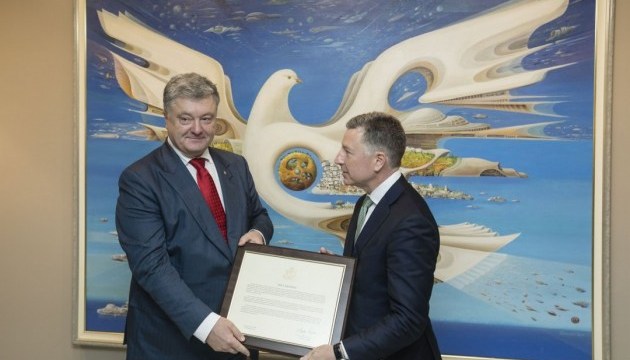 Volker gives Poroshenko a copy of Crimea Declaration
U.S. Special Representative for Ukraine Negotiations Kurt Volker at a meeting with President Petro Poroshenko in New York handed him a copy of the Crimea Declaration, signed by U.S. Secretary of State Mike Pompeo.
The meeting was held on the sidelines of the 73rd session of the UN General Assembly on Tuesday, according to an Ukrinform correspondent.
The parties discussed the situation in Donbas and Crimea, as well as the issue of joint interaction in these areas. The meeting was also attended by Iryna Gerashchenko, the Ukrainian president's representative on the peaceful settlement of the situation in Donbas.
At the end of the conversation, Volker presented to Poroshenko a copy of the Crimea Declaration, which was issued by the State Department in July this year.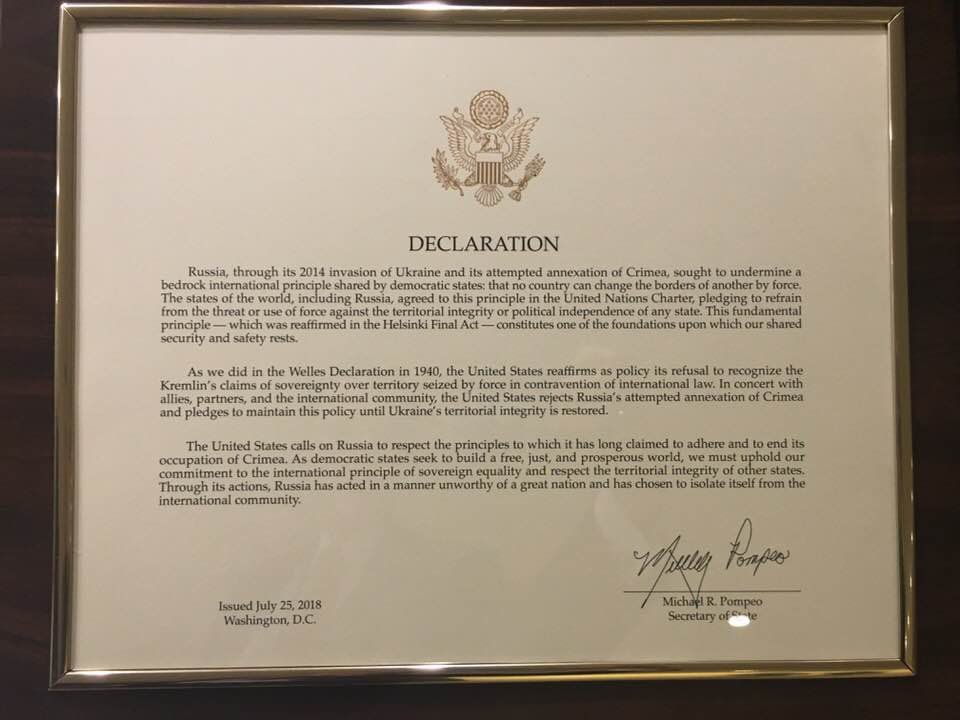 George Kent, former Deputy Chief of Mission at the U.S. Embassy in Ukraine, wrote on his page on Facebook that the document symbolizes the recognition by the U.S. side that "Crimea is Ukraine."