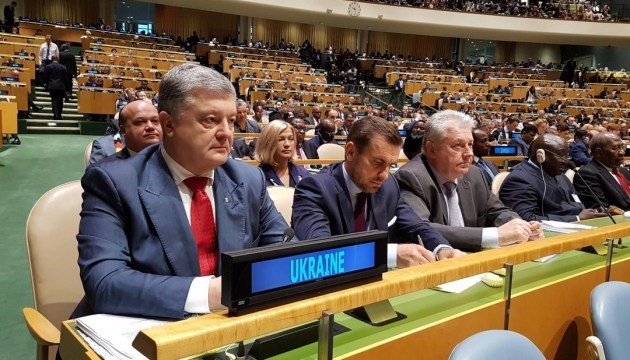 Poroshenko calls on EU to increase pressure on Russia to free Sushchenko, Sentsov, Balukh
Ukrainian President Petro Poroshenko has called on the EU to intensify its pressure on Russia for the immediate release of all Ukrainian political prisoners of the Kremlin, including Roman Sushchenko, Oleg Sentsov and Volodymyr Balukh.
Poroshenko said this during talks with European Council President Donald Tusk in New York on Tuesday, presidential press secretary Svyatoslav Tsegolko wrote on his Facebook page.
The need for greater involvement of European countries in the release of Ukrainians was also discussed at a meeting of Poroshenko with the Slovak president and other leaders who came to attend the UN General Assembly, Tsegolko said.
In addition, according to him, another important subject for all negotiations is the intensification of efforts to deploy a peacekeeping force to Donbas, as well as increased counteraction to Russia's illegal actions in the Sea of Azov.
About 70 Ukrainian political prisoners, including Ukrinform journalist Roman Sushchenko, are currently held in Russia and in Russian-occupied Crimea. Sushchenko was sentenced in Russia to 12 years in a high-security penitentiary for alleged espionage.