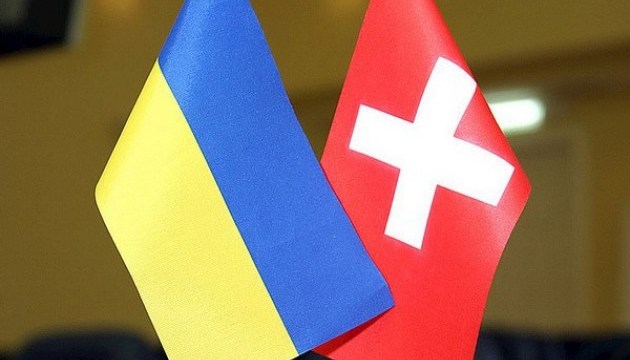 Ukraine urges Swiss deputies to show more active position in release of Kremlin prisoners
Ukraine's Ambassador to Switzerland Artem Rybchenko has called on Swiss parliamentarians to take a more active position regarding the release of Ukrainian political prisoners, the press service of the Ukrainian Embassy in Switzerland has said.
Rybchenko made the call at a meeting with the co-heads of the Swiss-Ukrainian Parliamentary Friendship Group, Christa Markwalder and Martin Baumle.
"The sides discussed the state of inter-parliamentary cooperation and stressed the need to intensify ties, in particular through the friendship groups existing in the parliaments of Ukraine and Switzerland [...] The ambassador of Ukraine expressed gratitude to the Swiss parliamentarians for the continuous and consistent support of Ukraine, drew their attention to the topics of Ukrainian political prisoners and called for a more active position on this issue," the statement reads.
According to the embassy, Rybchenko invited Markwalder and Baumle to visit Ukraine in the near future and emphasized the importance of bilateral contacts ahead of parliamentary elections in both countries.
The Swiss side reaffirmed its rejection of steps aimed at justifying Russia's actions towards Ukraine.
Ukrainian President Petro Poroshenko appointed Rybchenko Ukraine's ambassador to Switzerland on June 25.
op