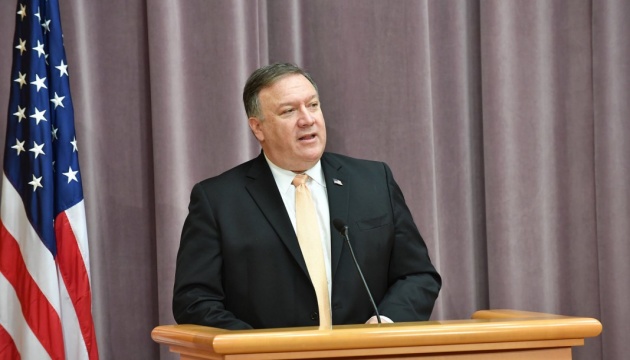 Pompeo: Russia acts against U.S. interests in Ukraine and Syria
Russia acts against American interests in Ukraine, Syria and other "hot spots" of the world.
U.S. Secretary of State Mike Pompeo said this in an interview with NBC News' "Meet the Press" on Saturday, according to the Voice of America.
Pompeo criticized Russia for its failure to cooperate with the U.S. on the world stage despite overtures by President Donald Trump to "develop a relationship" with the Kremlin.
"I worked with Russia closely on counterterrorism issues. There's a handful of other places in the world where we do have overlapping interests, although certainly not values. They're a country that's very different from ours in that respect. They have not proven helpful in Ukraine, in Syria.. The President is trying to develop a relationship and change that, but we've not been successful, at least to date," Pompeo said.