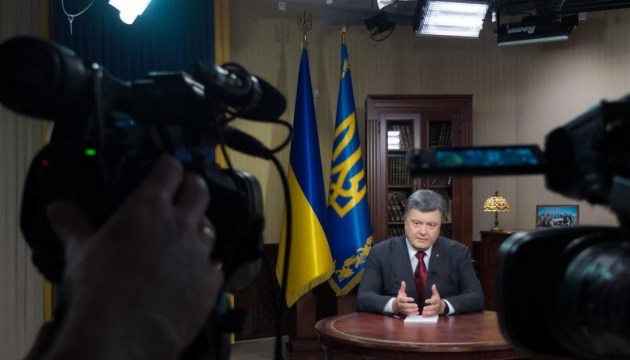 Poroshenko sure Moscow will try to meddle in Ukraine elections
Ukrainian President Petro Poroshenko has said he is convinced that Russia will make attempts to interfere in next year's elections in Ukraine.
He said this in an interview with German newspaper Rheinische Post.
"It's not just fear. I'm absolutely sure that Russia will intervene massively," Poroshenko said.
According to him, Russia will do so through propaganda and disinformation. "The war in the Donbas takes human lives, but this other war is also dangerous, because it is aimed at splitting my country," Poroshenko said.
He emphasized that these are attempts to split not only Ukrainian society, but also German society, since Germany has been loyal to Ukraine for all these difficult years. He thanked German Chancellor Angela Merkel for creating in Europe an atmosphere of confidence in Ukraine, which helps cope with aggression and conduct reform.
op