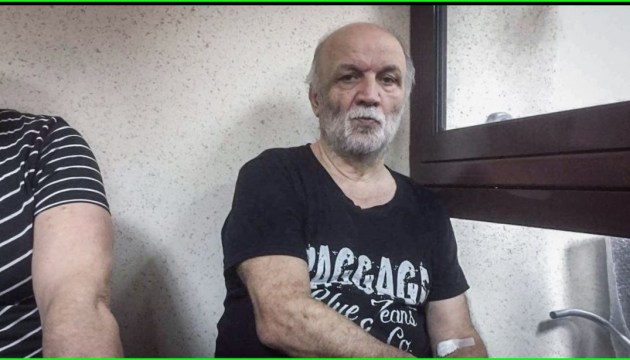 Ukrainian activist Asan Chapukh ends hunger strike in Crimean detention center due to deteriorating health
In the occupied Crimea, a 66-year-old Ukrainian activist, Asan Chapukh, who went on a hunger strike with a demand to provide him with immediate medical care, has ended his hunger strike due to deteriorating health.
"Asan Chapukh has ended his hunger strike due to deterioration of health condition and at the request of his lawyer. He went on a hunger strike on September 15, demanding medical assistance or transferring him from the detention center and put under house arrest," journalist Anton Naumliuk said.
On Thursday, September 20, the Foreign Ministry of Ukraine expressed deep concern over significant health condition deterioration of Ukrainian citizen Asan Chapukh, who has been illegally detained on politically motivated charges in the occupied Crimea, and who has announced a hunger strike.
"We demand from the Kremlin regime to release immediately Asan Chapukh and over 70 citizens of Ukraine, who are prosecuted on politically motivated charges on the territory of Russia and on the occupied territory of Crimea," the Foreign Ministry stated.
Ukraine called on the international community to strengthen the political and diplomatic and sanction pressure on the aggressor state with the aim to release the citizens of Ukraine illegally detained by Russia.
ish