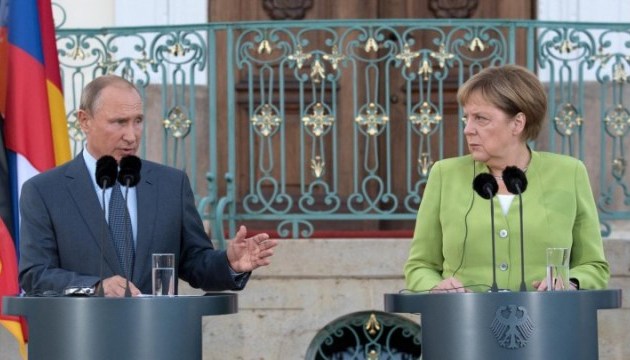 Merkel, Putin in phone conversation discuss situation in Donbas, Syria
German Chancellor Angela Merkel and Russian President Vladimir Putin held a telephone conversation, during which they discussed the situation in eastern Ukraine and Syria.
"German Chancellor Angela Merkel held a telephone conversation with Russian President Vladimir Putin. The discussion was devoted to the situation in Syria and in eastern Ukraine," German Government Spokesman Steffen Seibert said.
Speaking about Ukraine, the parties stressed the need for speedy and full implementation of the Minsk agreements. The humanitarian issues were also discussed.
As for Syria, the sides discussed the agreement reached earlier this week between President Putin and Turkish President Recep Tayyip Erdogan on the establishment of a new demilitarized zone in Syria's Idlib region. The chancellor welcomed efforts to prevent military escalation and protect civilians.
ish