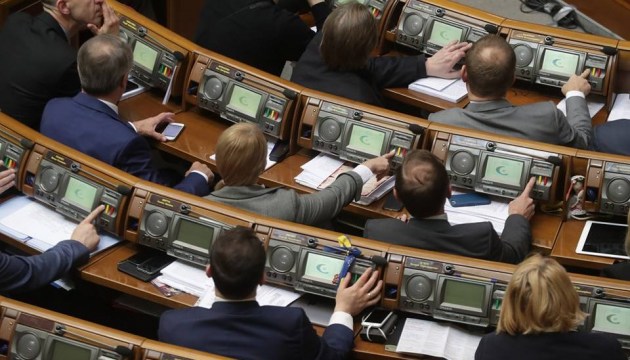 Parliament increases number of CEC members
The Verkhovna Rada has increased the composition of the Central Election Commission (CEC) from 15 to 17 members.
A total of 236 MPs voted for the adoption of bill No. 9090 on Tuesday, an Ukrinform correspondent reports.
The law states that the CEC consists of 17 people, whereas under the current law on the Central Election Commission says that it consists of 15 people.
"We will be able to resolve the dilemma when there are 14 candidates for 13 vacancies in a motion [from the president regarding nominees for the posts of CEC members]. We will be able to resolve the dilemma and allow all factions in parliament to have their representatives. This method allows us to politically assume responsibility and resolve all disagreements," Verkhovna Rada Chairman Andriy Parubiy said during a report on the draft law.
The law is aimed at ensuring the representation of political forces in the Central Election Commission, which will comply with the recommendations expressed in Resolution of the Parliamentary Assembly of the Council of Europe 2203 (2018) on the need for proportional representation of parliamentary political factions in this body.
On January 23, President Petro Poroshenko signed a motion for the appointment of new members of the Central Election Commission, with 14 candidates put on the list. The head of state also signed a letter on the dismissal of the current CEC members.
On February 5, the motion came to parliament.
The term of office of 12 of the 15 CEC members ended on June 1, 2014 and of one more in February 2017.
op