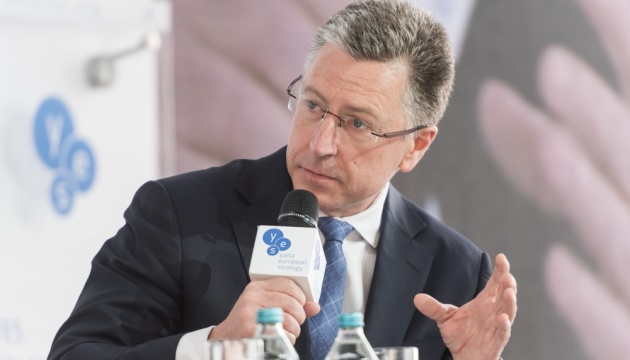 Volker recommends extending law on Donbas special status
U.S. Special Representative for Ukraine Negotiations Kurt Volker advises Ukraine to extend the law on special status of Donbas to preserve the unity of the EU member states on sanctions against Russia.
"If this law is extended, the situation on the next day will be absolutely the same as today. In fact, nothing will change. However, it is extremely important to extend the sanctions regime imposed over Russia's aggression in Ukraine. You know, there are voices in the European Union in favor of lifting the sanctions, although Russia has not done anything to fulfill its part of commitments. If the law is not extended, this will be an argument for those who advocate lifting of sanctions," Volker said at a briefing during the 15th Yalta European Strategy (YES) Annual Meeting, an Ukrinform correspondent reports.
The extension of the law on Donbas special status meets the interests of Ukraine as it helps to preserve the EU's unity in the issue of sanctions, he noted.
ol