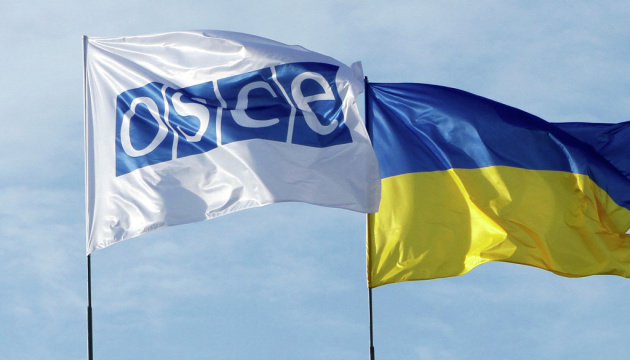 OSCE calls for immediate release of Roman Sushchenko
Ukrinform journalist Roman Sushchenko imprisoned in Russia, as well as film director Oleg Sentsov and other political prisoners of the Kremlin, must be immediately released.
OSCE Representative on Freedom of the Media Harlem Desir wrote this on his Twitter page.
"Today's decision by Supreme Court of Russia to uphold the 12 year prison sentence for Ukrainian journalist Roman Sushchenko with UKRINFORM is deeply disappointing. I reiterate my call on authorities to release him," he said.
"I have been repeatedly calling for the release of Stanislav Aseev in Donetsk, lifting of restrictions imposed on Mykola Semena in Crimea and immediate release of Roman Sushchenko imprisoned in Russia. Detention of Oleg Sensov must end immediately," Desir stressed at the OSCE meeting in Warsaw.
On Wednesday, September 12, the Supreme Court of the Russian Federation upheld the verdict delivered by the Moscow City Court to Ukrinform journalist Roman Sushchenko, who was sentenced to 12 years in a high-security penal colony.
As reported, Ukrinform Paris-based correspondent Roman Sushchenko was illegally detained on September 30, 2016 in Moscow, where he arrived on a private trip.
On October 7, 2016, he was charged with "espionage." Russia's FSB claimed that Sushchenko is a member of the Main Intelligence Directorate of the Ukrainian Defense Ministry. The latter denied this allegation.
On June 4, 2018, the Moscow City Court sentenced Sushchenko to 12 years in a high-security penal colony. The appeal against the sentence was filed on June 5.
ish