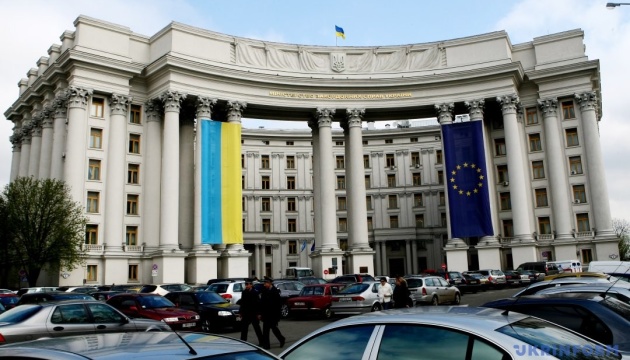 Belgium's new ambassador starts diplomatic mission in Ukraine
Ambassador Extraordinary and Plenipotentiary of the Kingdom of Belgium to Ukraine Alex Lenaerts presented copies of his credentials to Deputy Minister of Foreign Affairs for European Integration Olena Zerkal.
This was reported by the press service of the Foreign Ministry of Ukraine.
During the meeting, the diplomats noted an active political dialogue between the two countries as well as the sustainable positive dynamics of the trade and economic cooperation, indicating the 9% growth in the first half of 2018 comparing to the same period of 2017. The parties noted the considerable potential of investments and business collaboration taking into account the implementation of the Association Agreement between Ukraine and the EU.
Ambassador of Belgium underlined his country's determination to assist in realization by Ukraine of the European integration course.
Olena Zerkal expressed gratitude to Belgium for the support of our country in upholding sovereignty and territorial integrity under the Russian aggression. She informed the Belgian colleague about the security situation in Donbas and stressed the importance of further interaction in countering hybrid threats, including in the sphere of information security.
They also discussed the issues of energy cooperation of Ukraine and the EU including counter measures in connection with construction by Russia of the Nord Stream 2. In this regard, Zerkal expressed hope that Belgium would support Ukraine's position regarding the formation of joint legal stance with the EU.