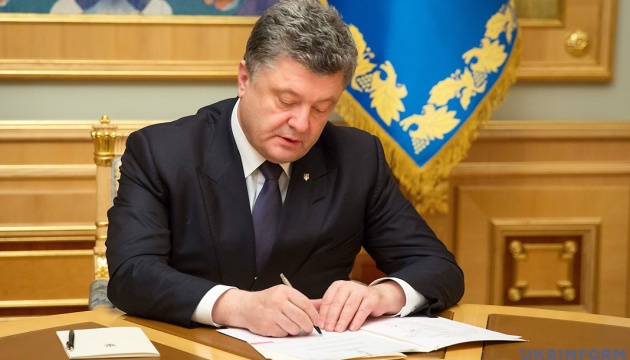 President tables in Parliament bill on advocacy
President Petro Poroshenko has submitted to the Verkhovna Rada a draft law "On Advocacy and Legal Practice," the president's press service reports.
"President of Ukraine Petro Poroshenko submitted to the Parliament the draft Law of Ukraine 'On Advocacy and Legal Practice,' No. 9055," reads the report.
The document was developed in close cooperation with experts from the Council of Europe, representatives of the professional legal and advocacy community and was approved by the Council on Judicial Reform. The report of European experts confirms compliance of the provisions of the draft law with the standards of the Council of Europe.
"The purpose of the bill is to bring the bases of the legal practice in line with international standards, to promote the formation of a unified legal profession and the practical implementation of the rule of law in Ukraine, to ensure effective protection by the advocacy of the rights and freedoms of citizens," reads the report.
iy