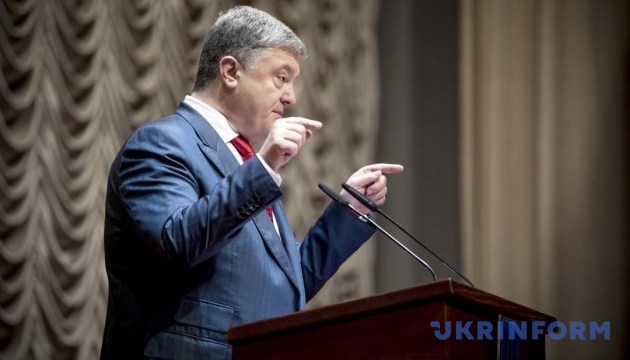 Poroshenko approves composition of Ukrainian delegation to OSCE meeting in Warsaw
President of Ukraine Petro Poroshenko has approved the composition of a delegation to attend the 2018 Human Dimension Implementation Meeting, which will take place in Warsaw.
The relevant decree was published on the website of the head of state.
"To create a delegation of Ukraine to participate in the annual meeting of the Organization for Security and Cooperation in Europe (OSCE) on Human Dimension Implementation (September 10 - 21, 2018, Warsaw, the Republic of Poland)," the document reads.
The delegation included 22 officials and diplomats.
Deputy Foreign Minister Serhiy Kyslytsia was appointed as a head of the delegation.
According to the decree, the Foreign Ministry has to approve the instructions of the delegation, and the Cabinet of Ministers - to ensure its financing.
The Human Dimension Implementation Meeting (HDIM), Europe's largest annual human rights and democracy conference, is organized every year by the OSCE Office for Democratic Institutions and Human Rights (ODIHR).
ish